Everyone wants their home to look amazing but in today's social media age, just a simple photo might not be good enough to be considered Instagram-worthy. Whether you're selling your home and looking to stage it beautifully or just make your neighbors envious of your home, here are eight simple tips to an Instagram-Worthy Home.
#1. Tell a story.
Can you see things going on in the picture? Yes, a photo represents a single moment in time, but as they say, a picture is worth 1000 words and what are those words saying about your picture? You want to tell a genuine, authentic story and focus on something that creates that story such as a vintage clock, a dining table set for a wonderful meal, or a cup of steaming coffee where you can see the steam come off of the cup paired with reading glasses and a good book.
#2. Style an area that will make people want to pose.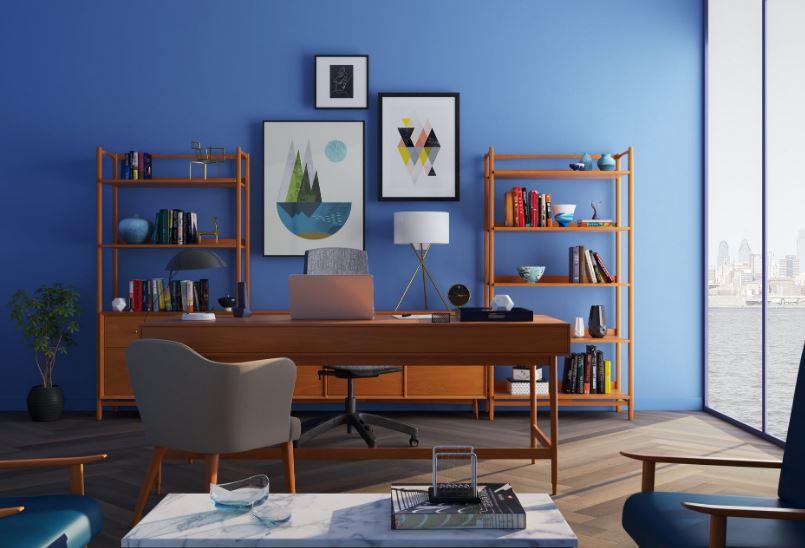 If you're taking photos that people want to emulate or giving them someplace that they might want to take a photo of themselves in, it creates more desirable photos. Perhaps it's a bench in your garden framed by beautiful flowers telling a story that makes people want to come and sit and take photos themselves.
#3. Focus on natural light.
Lighting is the key to any good picture so turning off artificial light and maximizing the amount of natural light is the best way to get an amazing photo.
#4. Pay attention to the angle.
Make sure to line up the frame properly. For instance, if you're taking a picture of a living room with a coffee table as the focal point, make sure that there is a straight horizontal line and your angles aren't off so that the picture looks unbalanced.
#5. Don't be afraid of color.
A pop of color will really get people to stop and look at your photo rather than simply scroll by. This could mean bright patterned throw pillows, blankets, or a bright red wall with perfectly contrasted artwork that sets the stage for an entirely dramatic living room.
#6. Bring out the fun stuff.
This kind of goes with the color point as well but let's say you have vibrant or really amazing kitchen towels but you save them for special occasions because you don't want them to get dirty. Now is the time to bring them out.
#7. Add life to the space.
Plants, pets, even people can add a bit of life to your photo and it helps the photo feel more alive.
#8. Find a balance.
Amazing, set up photos can be great but don't forget real life ones can be just as amazing. People might like seeing a little more of real life than the super curated or sterile design of a premeditated living room set up.
"You might post a photo of your kitchen cleaned to perfection with all the ingredients for a smoothie perfectly placed in a bowl. But also consider posting a picture when that smoothie gets dropped on the floor and your dog starts lapping it up. Combining aspirational with relatable can make your Instagram account one that people want to follow." - Source
Originally posted on VisionRealty.com
As a certified Realtor® for the top-rated Columbus Realty Firm - Vision Realty, with 32 years of dedicated real estate experience, I can help buyers, sellers, investors, short sale sellers and more find, sell or invest in the right property, at the right price, at the right time. Contact me anytime for updates and information on the Columbus OH Real Estate market.
 

Donald Payne - Vision Realty, Inc.
4608 North High Street
Columbus, OH 43214
Toll-free: (866) 510-2223
Cell: (614) 323-4348
DonaldPayne@VisionRealty.com